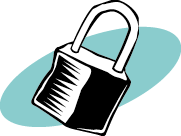 ERP*Link is a secure communications module utilising PKI to communicate payment information from banks' customers to their bank via the Internet or a PSDN connection. The product targets corporate clients who have an in-house ERP (Enterprise Resource Planning) or equivalent system.
Benefits
Automation. By using this module a customer's in house method for producing payment files can be seamlessly integrated to the bank's submission process removing the need for manual intervention.
Security. There are extremely high levels of software driven encryption, with no compromise on performance. ERP*Link utilises the latest in cryptographic technologies and includes:

Triple-DES
Up to 2048 bit RSA Public key
Infrastructure (PKI)
Digital Certificates and Signatures
Message Authentication
Checking
Hashing
SSL
Smart Cards

Secure eSolutions has based its cryptographic technology on the results of a close working relationship with the Queensland University of Technology (QUT). QUT are known around the world as a leader in cryptographic development.
ERP*Link provides an application programming interface that communicates payment files to a bank. It provides a trusted, secure link between the bank and the customer for the transmission of direct credit and direct payment files. ERP*Link utilises the latest in cryptographic and message authentication technologies to provide a highly secure communications gateway.
Technical Function
Component Object Model (COM) interface.
Java implementation examples.
Automatic archiving of all files sent to and received from the bank.
TCP/IP communications to the bank.
Automatic recovery of lost connections.
Communications is established to the bank though a TCP/IP port number. As a result, ERP*Link works without problems through a configured network firewall.
ERP*Link Environment
Windows 2003 server, 2008 server